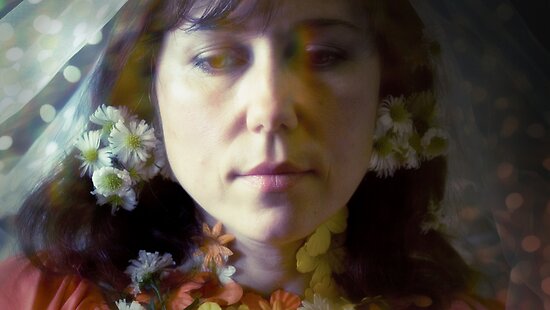 I'm really smiling more than this, simply thinking of those two.
I have a
Very Big Smile
on my face and I'm dreaming of Las Vegas. It's not because I'm suffering from the side effect of the hay fever medication I'm currently taking.
It's because I did some serious eavesdropping when I was at the nail bar this morning. Well, actually, that's stretching it a little. It wasn't hard to eavesdrop at all. Apart from myself and the technicians, the only other clients were the 2
Very Excited
middle aged women who walked in for their booked pedicures. From the moment the two walked in, they were atwitter about their pedicure. One was a die-hard fan of them and the other had never had a one and was just so excited at the prospect of having her toe-nails painted she could hardly contain herself. But they were more than just excited at the oh-so-relaxing pedicure and the many settings on the massage chairs they were sitting on. The numerous massage settings were delighting the newbie, as the seasoned pro explained the various relaxing settings to her with a very knowledgeable tone.
It was their upcoming holiday that really had them chatting and giggling and squealing with joy!
Here were two best friends who were about to embark on a
"trip of a lifetime"
(their words). They would be departing this Sunday, for two weeks in Disneyland and Las Vegas! They were absolutely buzzing with excitement - talking to each other about the arrangements: the children were being babysat, comfortable walking shoes were discussed, the importance of moving about in the plane was agreed upon, and so on and on. All this interspersed with ticklish giggles from having their feet rubbed and scraped and pampered.
Should they also splurge and book in for fake tans and massages prior to their departure - to really get into the holiday mood early - they also pondered... I wanted to call out my reply - yes to the massage and no to the fake tan - but I didn't want to spoil their moment. These weren't women who were big noting themselves, their elation was genuine and from the sounds of things, well deserved. I wanted to soak up their excitement - while looking as if I wasn't really listening! The excitement of their upcoming holiday (the first holiday overseas for one of them), the simple joy of having their toe-nails painted, the enthusiasm they were feeling was so infectious - I truly was so delighted for them - I wanted to hug them good bye!
So now on Sunday morning, I'll be thinking of those two women as they farewell their families at the departure lounge and board their flight bound for the US of A for what sounds like a Very Exciting 2 weeks of girly, giggly fun.
Bon Voyage ladies! You've made my day!