I'm refreshing the art hanging on the walls at home at the moment and I have an offer for a hugely discounted canvas print over at the Canvas Factory. The wall space is approximately 1 metre wide and I've decided on one of my own landscapes to get printed up. I'm having a dilemma however, as I have two images to choose from. Actually, two images that I've narrowed it down to. Of the same location - the two lakes at Nivolet called, Agnel and Serru', the scenery is absolutely magical and one I'd love to see hanging on my wall as a reminder of the great times we had whilst in Italy in 2010.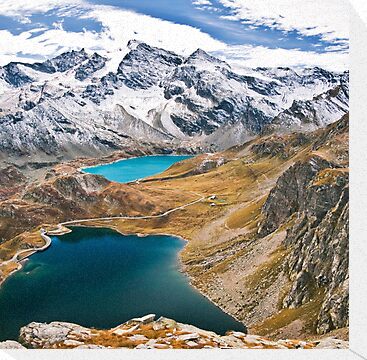 To view larger, as for some reason I can't get the linking to work with this image,
please click here
.
* * *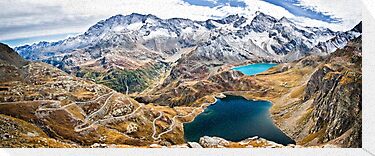 So, do I choose the landscape orientation or the 5 image panorama of the same location? Which would you choose? And why? I would love to hear your theories on what would work best in the space I have allowed.