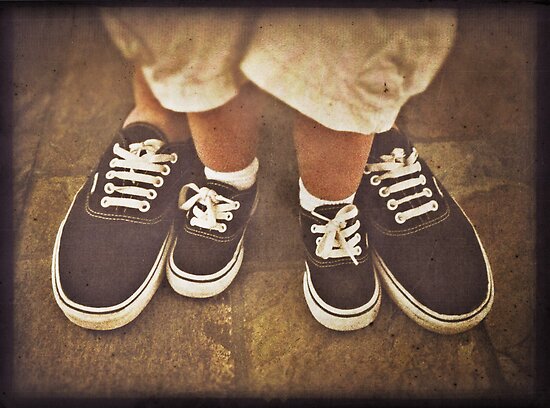 In short, the answer is yes. But you do need to follow a few steps in order to be able to obtain large prints. Below are the steps I used to create a canvas print as large as
684mm x 508mm of the above image.
* inkjet printer and scanner
1. Open up your photo editing software and import your iPhone image.
2. If you're using PS, select File > Print. This will open up the image and position it on the "paper". I selected A4 sized paper and then set the size so the image would fit within that A4 paper.
3. Go into your Printer Properties and select gloss paper and the highest quality printer setting you can. In the case of my printer, I also made sure the actual printer also had those settings. (probably an unnecessary step)
4. Once you have printed the iPhone image onto your gloss photo paper, pop that image onto the scanner.
5. Go to your photo editing software program and select File > Import. You'll see that you have your printer as one of the options. Select it.
6. Select Advance Mode in the scanning tabs. You should be able to see that you can now select the Output Resolution. You will want to increase this to as high as you can. The above image was scanned at 500dpi, giving me a file size of 68MB. I can scan images on my printer to a maximum of 99MB.
7. There are other settings you can fiddle with, such as Data Size and Image Settings. Other than making sure the Image Setting is "Photo", I don't fiddle with any of the other options. I then select Preview, and this does an initial scan.
8. If you're happy with the Preview Scan, then hit the Scan button and the image will then be carefully scanned and popped into your photo editing software program.
9. Once your scanned iPhone image is done, this is where you can make any further edits, changes, add textures and so on.
The above image had already been edited using a couple of iPhone apps and once it was scanned, I simply added a couple of my textures, tweaked the vibrancy and curves and then I was done. I'm sure there are other ways this can be done, but I thought I'd share how I do it.
I hope this has been helpful - and have fun scanning those iPhone images :)